Java 6 Update 25
Mozilla Firefox:
1. Click on the Camera icon located at the top-left corner of Firefox.
2.
Click on the "Allow and Remember" button to always activate Java for our site for future login attempts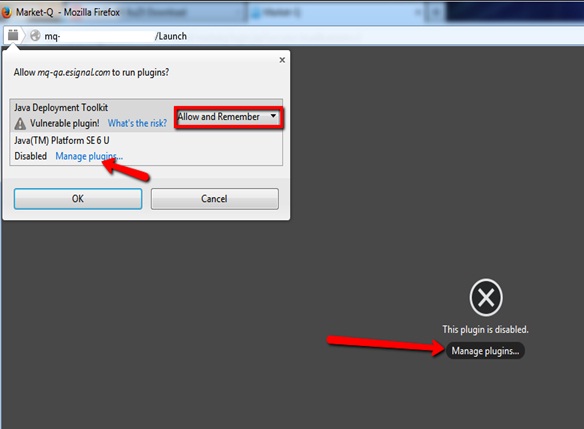 3.
By default Firefox Blocks the Java plugin for this version of Java. Click on the "Manage plugins…" link to go to the plug-in settings in Firefox
4.
Click on the "Never Activate" button for Java and select "Always Activate" to permanently turn on Java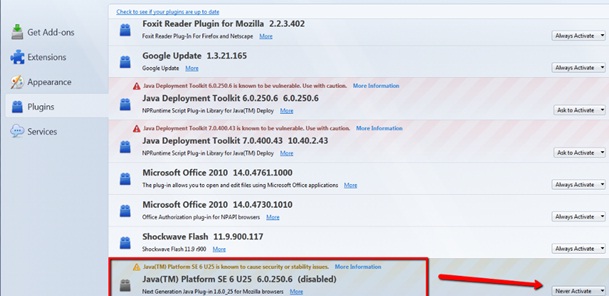 5. After making the selection the user may need to close the Market-Q browser window they are in and log back into Market-Q
In Google Chrome users will see a notification stating "Java™ was blocked because it is out of date" at login
Select "Run this time" to load the workspace. This message will appear at every new login attempt until the user upgrades Java to the latest build.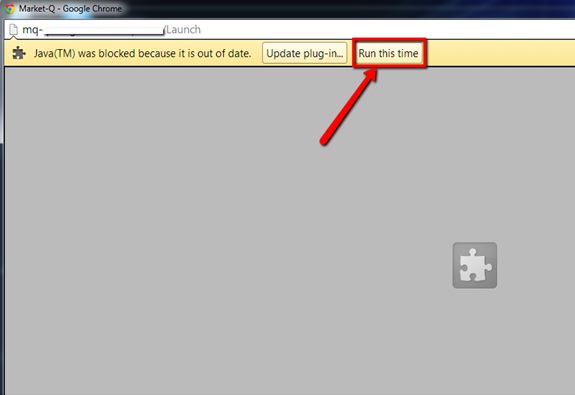 Internet Explorer
No problems found