Market-Q - Java 7 U 65 Properties fix
Java 1.7.0_65 Deployment Properties Fix
We have released a small test applet to detect and correct the Deployment Properties issue that has occurred with Java's 7U65 release.
Please take the following steps to correct this issue.
Click the following link to access the detection applet:
Click run to allow the applet to properly launch on your machine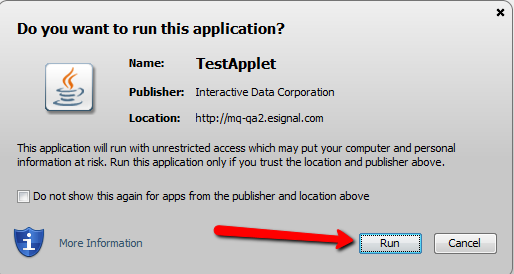 Click on the "Check Deployment Properties" button in the lower right of the applet.
This will try to find the missing .args properties in deployment.properties file and fix if necessary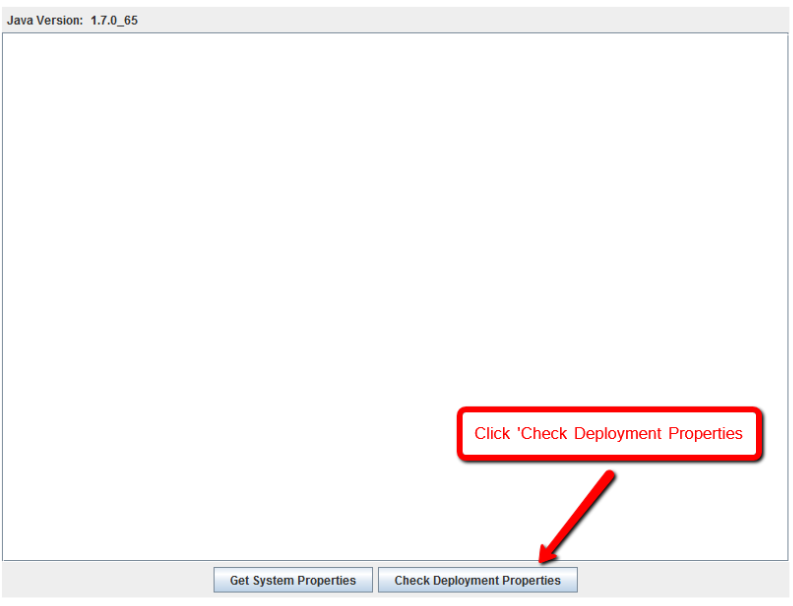 A successful fix will return the following message

You must then close all browser windows and restart your browser. You should then be able to successfully load
The application
If the applet did not find the missing argument, you will receive the following message

If you receive the above message please insure the following:
1. You do not have the 64 bit version of java installed. This can be checked in Control Panel | Programs and Features
2. You do not have multiple versions of Java installed. This can also be checked in Control Panel | Programs and Features
If you do see multiple versions, uninstall ALL currently installed versions and download and install the current version at java.com
Upon re-installation re-run the detection applet to apply the fix.
If you are still unable to launch the application after the above steps please contact a support representative
at corpsupport@interactivedata.com or call 800-678-6333 option 1.