faq - how can i bring up my workspace from yesterday or last week?

you can have your choice of workspaces to load. to access the workspace history, click file in the menu bar. click the local workspace history.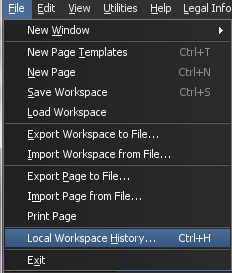 a workspace history pop-up window will appear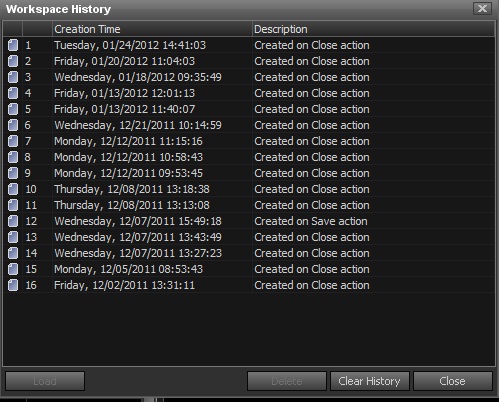 this pop-up window gives you several options. you can load any workspace from the list provided, by clicking on the specific workspace and clicking the load button. you can delete any of the entries in the log, by selecting an entry and clicking the delete button. you can clear the log of all entries, by clicking the clear history button. you can close the window, by clicking on the close button.