Java 7 Update 45
Mozilla Firefox
1. Click on the Camera icon located at the top-left corner of Firefox (Shown below).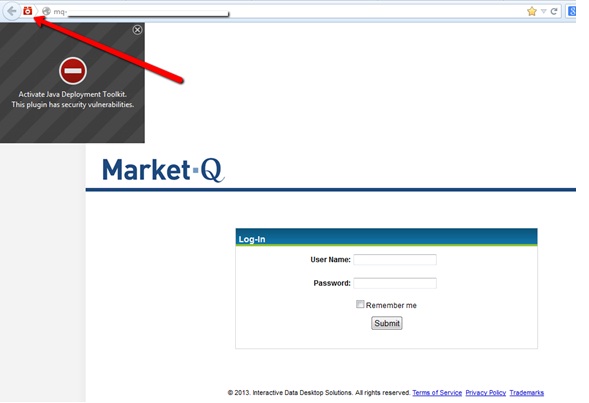 2.
Click on the "Allow and Remember" button to always activate Java for our site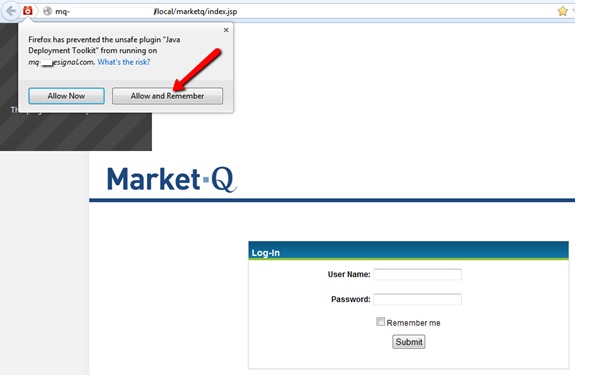 3.
Enter your credentials and click the "Submit" button to log into Market-Q.
Please note: If a user decides to select the "Allow Now" button instead of the "Allow and remember" they may see the following window after entering credentials and logging in.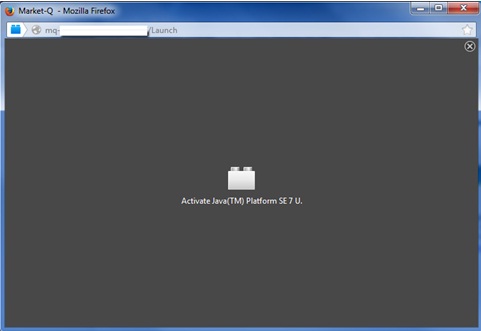 To load the workspace simply click on the Camera Icon in the top-left corner of the window and select "Allow and Remember" for both the Java Deployment Toolkit and Java™ Platform SE 7U and click the OK button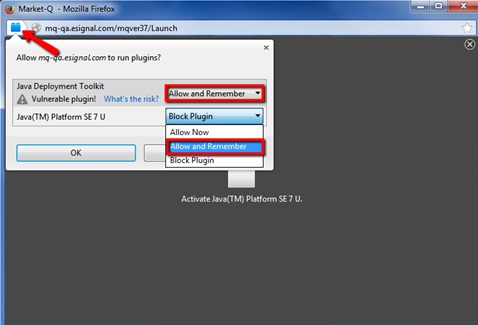 In Google Chrome users may see a notification bar stating "Java™ needs your permission"
Selecting "Always run on this site" will prevent the prompt from showing up in future login attempts. If a user selects "Run this time" they will see the same prompt each time they login.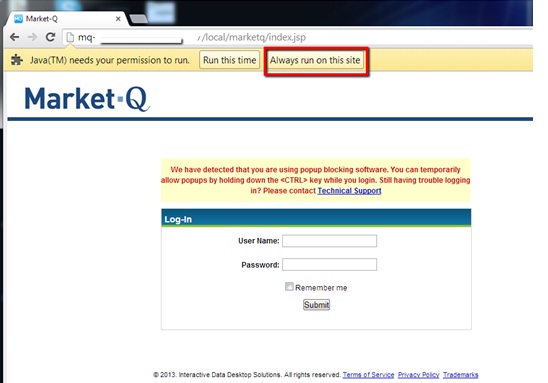 Internet Explorer
No problems found