Waterfall Time&Sales

this window enables users to create a time & sales view for multiple symbols or a watch list, in order to watch the trade movement of a specific list of stocks. the trades will be displayed in reverse-chronological order for all symbols being monitored as time and sales information is received from the exchanges.


add
symbols to the waterfall window

here you can enter symbols based
symbols
,
watchlist
or
sector industry
. the empty text box to the right will change based off which option you choose for symbols. you can also search by
date, time, brokerid or value

once you have your search criteria set, select
enter
or the arrow button in the toolbar




example:
waterfall for symbols
mmi, aapl, odp, bby


your waterfall window will populate as trades are placed on the symbols you set in the search criteria.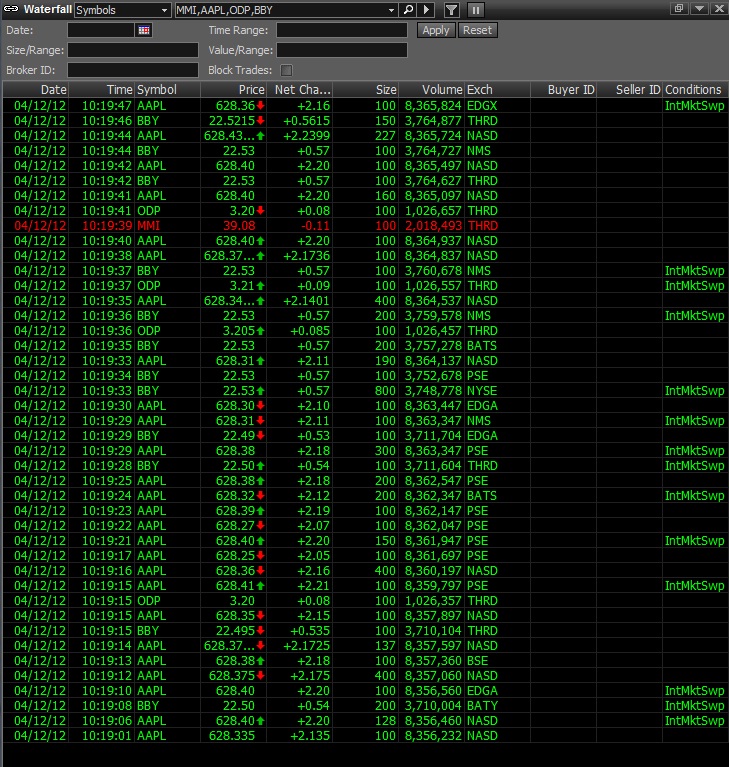 you can change some of the settings within this window by right-clicking and then going to
display properties.