Index Constituents


To pull up the Index Constituents do the following.
1. Click Utilities on the toolbar.
2. From the drop down menu click on Index Constituents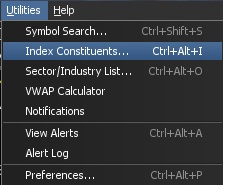 3. Index Constituents window will appear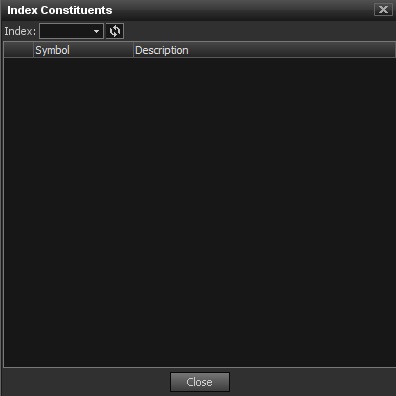 4. Click on the down arrow to select the desired Index and click Go.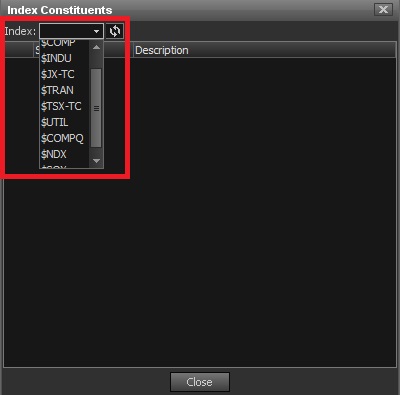 The below display shows all the Constituents that comprise the Index.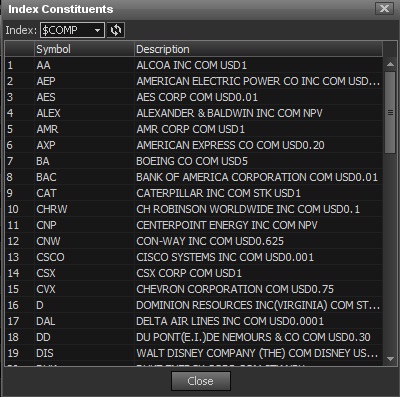 5. From there you can highlight any or all the Constituents in the Index and Drag and Drop them into your Watch List.
You may also Right click on an Index Symbol (i.e. $INDU, $COMP, $TRAN, & $UTIL) in the Watch List and from the pop up menu Click on Index Constituents to view all Constituents to the Indices